Product successfully added to your shopping cart
There are

0

items in your cart.
There is 1 item in your cart.
Total products (tax incl.)
Total shipping (tax incl.)
Free shipping!
Premium Prestashop Template
Elm leaf beetle (Xanthogaleruca luteola)
Are the leaves of your elm trees getting holes like there was a hailstorm? If so, there is an insect that attacks the tree: The elm weevil.
• Description of the insect: coleoptera (beetle). Larvae and adults are responsible for creating damage. Size: 5-7 mm.
• Affected species: Elm.
• Biology: The female lays eggs behind the leaf and after 8 days the larvae are born. In mid-July the adults are born and a 2nd generation begins. In autumn the adults take shelter under the bark.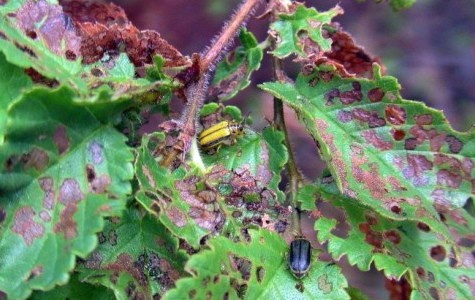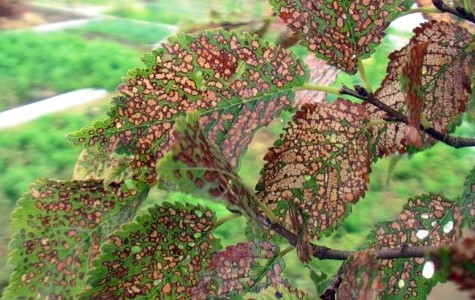 • We recommend plant endotherapy:
- Apply nutrient and insecticide injections every 15 cm around the perimeter of the tree trunk.
• Recommended products for individuals
- For 15 l rucksacks: contact insecticide and massometric ingestion of 10 cc.
• Products recommended for professionals:
- For higher capacities: Decis Protech contact insecticide of 1l at a dose of 1cc/l.
FIGHTING METHODS
- Phytosanitary treatments with insecticidal products in the spring. The most recommended active ingredients are pyrethrins (deltamethrin).
- Alternative methods: placing injections with insecticide.
SYMPTOMS AND DAMAGES
- The first symptoms are "holes" in the leaf leading to total defoliation, as if a very heavy hail had fallen and caused the perforations.
- The weakening of the tree favors the presence of borers.